What is Apps on Demand?
AppStream is a service provided to our students to access applications remotely that are normally used in a computer lab on campus. This service's main goal is to provide the specialized software necessary for each course without requiring each student to purchase the application. For more information, please visit here. If you have any questions at all, please email studenttechsupport@newhaven.edu.
Add my OneDrive account to AppStream
If you are looking to add your OneDrive account to AppStream 2.0, please click here for instructions. If you need further assistance, please email studenttechsupport@newhaven.edu.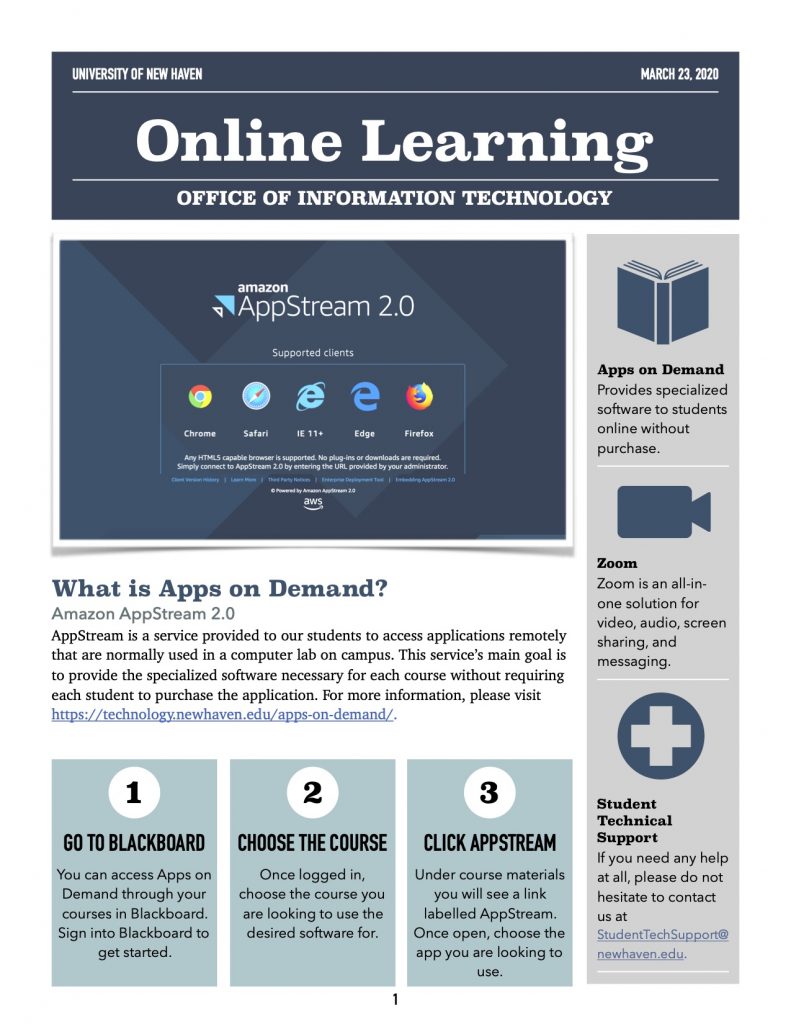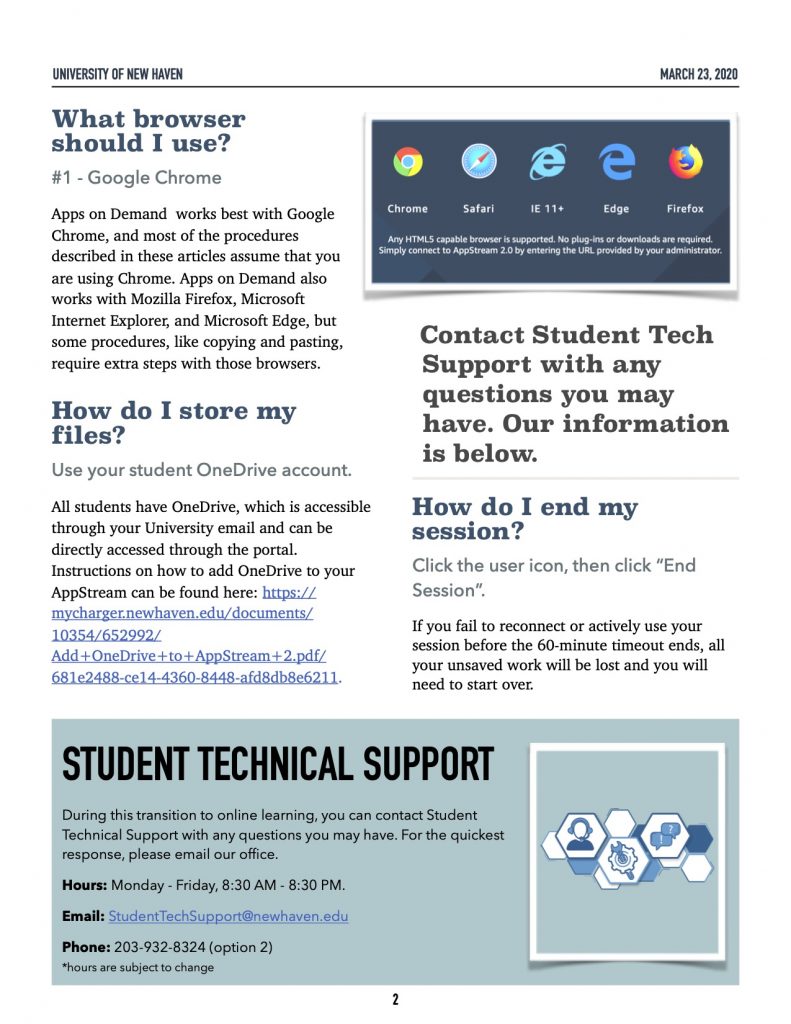 The University has set aside loaner computers specifically for the first year engineering students. They are to be used in the event that your personal laptops require service that will leave you without a computer. The student tech support office located in the Campus Bookstore has these laptops for you. Please stop by if you require one of these laptops. Monday-Friday 8:30am-4:30pm.